Categories: Assign files
If you want to move or copy files from one category to another, do the following:
Select the files you want to assign to another category.

Use the context menu (right mouse button) to select the item

→Change category of selected files

.

In the dialog, select the desired category and decide whether the files should be moved or copied to the new category.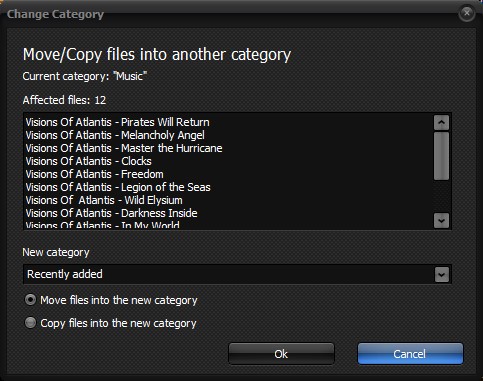 In the tree view you can also move the selected files to another category by drag&drop. If you want to copy the files to another category, press the Ctrl key additionally.